Welcome to Middleton Parish Church School

'Excellence, Truth & Grace'
JACKIE COOKE - HEADTEACHER
Since the COVID19 outbreak, Rochdale has seen a significant rise in applications for benefits, meaning increased numbers of children are becoming eligible for Benefit-Related Free School Meals. Should you think you may be eligible for free school meals and have not yet claimed, please apply online at:http://www.rochdale.gov.uk/schools-and-education/Pages/free-school-meals.aspx.
(Free school meals vouchers will be processed by school and will be emailed to those parents/carers that are eligible).
_________________________________________________________________________
During school closure children will spend more time online, it is vitally important to keep your children safe online. Support for parents and carers about online safety can be found here:
· Internet matters - for support for parents and carers to keep their children safe online
· London Grid for Learning - for support for parents and carers to keep their children safe online
· Net-aware - for support for parents and careers from the NSPCC
· Parent info - for support for parents and carers to keep their children safe online
· Thinkuknow - for advice from the National Crime Agency to stay safe online
· UK Safer Internet Centre - advice for parents and carers
___________________________________________________________________________
SEE LETTER IN DOWNLOADS
ON ALL CLASS PAGES "A MESSAGE FROM MRS. COOKE"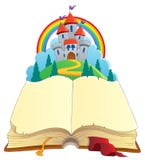 Dear Children,
In most fairy tales, the characters in a book need to solve or overcome a problem. There is always a happy ending where things end up better than they were before.
This is one of those times.
For a while, we are going on a journey which will mean we need to stay apart until things are made better and we can come back together again.
I know lots of you are worried about a bug that is making people sick. Our wonderful doctors and nurses are working very hard to make people better and find a cure.
The people in charge of our country think they can look after us better and find the cure quicker if we stay apart for a while. So, we must be brave and do what they say.
Your teachers will be teaching and caring for you in a different way for a while. They will be talking to you through our school website, purplemash and TT Rockstars. Keep working hard, try your best and talk about your worries.
Your teacher will understand if you are finding this all hard as they are too.
Listen to your family and remember to be kind to each other. Please help with jobs around the house and remember that this will only be for a short while.
Before you know it, we will be back at school, learning, playing and having fun together.
We will miss you all very much and will be thinking about you and praying for you everyday.
Sending lots of love and best wishes,
Mrs Cooke
Middleton Parish Church School aims to fulfil everyone's potential in a friendly, caring Christian environment where all are valued.
Welcome to Middleton Parish CE Primary School website.
We are a Church of England primary that lies at the heart of Middleton. We have very high expectations for our children and have a dedicated staff team who are committed to providing an exciting environment in which they can learn. Our ethos is firmly rooted in the values taught to us in the gospel encapsulated in our mission statement "Excellence, Truth and Grace".
We think our school is a very special place and this web site will give you a taste of what we offer. However, the best way in which to really see what we do is to come and visit us. You are most welcome to arrange a time to come and have a chat with me and to see us in action.
At Middleton Parish, we value the support you can give us as a parent, and look forward to working with you in the future.
Jackie Cooke
Headteacher
School, Church and community working together for the benefit of all
Ecclesiastes 4:12 Living Bible
12 And one standing alone can be attacked and defeated, but two can stand back-to-back and conquer; three is even better, for a triple-braided cord is not easily broken.
IF ANY PARENT REQUIRES A PAPER COPY OF ANY DOCUMENTS ON OUR WEBSITE, PLEASE CALL THE OFFICE ON 0161 643 0753 AND WE WILL BE HAPPY TO OBLIGE or e mail office@middletonparishce.rochdale.sch.uk
Files to Download